There's more on facebook!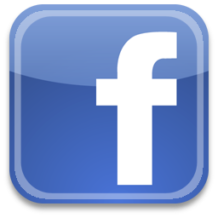 Two months ago today, we made our online debut on facebook.  Since then, we have learned so much about the park's rich history and natural environment, which we have been sharing on facebook: in our photos (read the captions!), notes, and daily posts.  We have also worked to keep the public informed about the 3rd Street Bridge/Dam project, park maintenance, and other news related to the park.
Our facebook Photo Albums are: Park History, Wildlife, Fungi, Plant Life, Students of the Park, 3rd Street Bridge/Dam Design, and our newest two: Park Scenery and Maintenance & Construction.  Don't miss the Trail Map, and (displayed below the albums) photos posted by our fans!
We will continue to update both sites with information.  It may take a little time to catch our website up with what is already on facebook.  So even if you are not a facebook user, you can still check out the information we packed in our first online home!
And if you are on facebook, our wall is a great place to share your wildlife sightings, observations, memories and ideas about the park!