10-10-2011 Meeting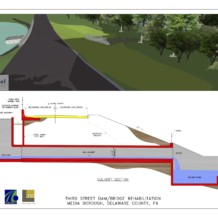 Get involved!  Help us prepare for Media Borough's October 13th Bridge/Dam Public Meeting! 
Friends of the Glen Meeting:
Monday, October 10, 7:00-9:00pm 
302 South Jackson Street
Media, PA
We will update the group on the 3rd Street Bridge/Dam, and prepare for the Public Meeting on Thursday, October 13.
We will also discuss how we are organizing Friends of Glen Providence Park as we work on ways to preserve and enhance this wonderful park!