Park in the Sky: Great Greenways, Pt. 3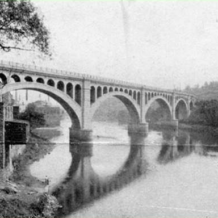 This greenway is newly-approved, connecting Montgomery County and Manayunk by rehabilitating the stately-but-abandoned Manayunk Bridge. The intention is to create an "aerial park" for pedestrians, cyclists and folks who just want to relax and enjoy the fantastic views from the historic bridge, and connect MontCo's Cynwyd Heritage Trail with Manayunk's Ivy Ridge Trail. The result will create a new destination for locals, and an important link in the Philadelphia campaign to create 120 miles of continuous greenway for commuters and recreational pursuits.
PennDOT has awarded the project $1.3 million through the Pennsylvania Community Transportation Initiative and has insisted on a fast-track completion by 2014. This aerial park will be the first of its kind in the Delaware Valley, and has numerous collaborators, from the City of Philadelphia to the Bicycle Coalition of Greater Philadelphia. It's a truly cross-community effort that looks to be creating a spectacular new way to enjoy the outdoors.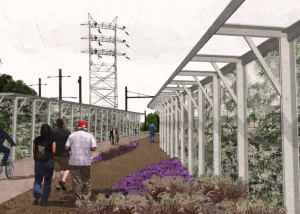 We imagine that the 3rd Street Greenway would not be as ambitious nor as expensive, but also could be a positive project for many in our community. We can see how a greenway enhances Delaware County, Upper Providence and Media with a pedestrian and bike-friendly transport route, but also increases the appeal of Glen Providence Park and Broomall's Lake as outdoor "destinations" right near a vibrant arts and cultural community.
For more info about the "aerial park", check out the stories here, here and here.