Geocaching: treasure in the park!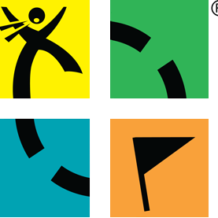 The Easter Egg Hunt isn't the only treasure hunt in the park… there are geocaches hidden in Glen Providence Park!  Geocaching is a real-world, outdoor treasure hunting game using GPS-enabled devices, including smartphones. Participants navigate to a specific set of GPS coordinates to find a container hidden at that location, and then share their experiences online.
It all started on May 2, 2000 when the US Government removed "selective availability" from GPS technology.  The next day, a computer enthusiast had a crazy idea… he hid a container of prizes in the woods in Oregon, and posted the GPS coordinates online to see if others could find it.  The idea proved irresistable, and by September 2000, there was a website for "geocaching".
There are now more than 1.6 million caches hidden all over the world – in cities and in the wilderness, in trees and in buildings, on the International Space Station and deep on the ocean floor.  And there are currently four geocaches in Glen Providence Park! 
Containers range from miniature "nanos" scarcely large enough for a small scroll of paper to sign, to large containers full of trinkets to trade.  The difficulty and creativity of the hides also varies– and some are "mystery caches" with kooky puzzles that you need to solve to learn the final coordinates- including one of the geocaches in Glen Providence Park!
The basic requirement when you find the cache is to sign the log with your username, and if the container is large enough, you can trade trinkets of equal or greater value to what you take.  But the real fun is in the search, and you can log your experience on your geocaching.com profile page.
It is free to set up a basic account, and it's a great way to explore at home or on vacation- you'll likely discover nearby locations you didn't even know were there!
There are many geocaches hidden in the area including in Media Borough, and in most nearby parks including some lesser-known locations.  The rules of conduct include to "cache in, trash out"– which means to help clean up the parks you visit!
Learn the basics on Geocaching.com, where you can also watch a 2 minute video explaining how it works.  It's a great way to get your kids (or parents!) to hike and explore.
Have fun!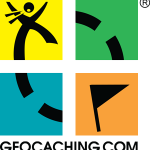 The Groundspeak Geocaching Logo is a registered trademark of Groundspeak, Inc. Used with permission.