6-22-2013 Springfield Clarinet Quartet!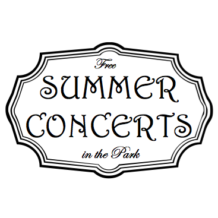 For the first concert in our 2013 Summer Concert Series, Friends of Glen Providence Park is delighted to present the Springfield Clarinet Quartet for an afternoon of classical, jazz, and more contemporary works! These professional clarinetists have been friends for years, and their diverse backgrounds include performing extensively in venues nationally, throughout Europe, and in China!
Afternoon Concert in the Park
Saturday, June 22
4:30-6:00 pm
Glen Providence Park Stage, State Street, Media
Rain date: Sunday, June 23

Clarinetists Dr. Christopher Di Santo, Karen Di Santo, Terry Guidetti, and Theodore Pasternak have diverse experience performing and conducting, and teaching on faculties including Settlement Music School and Swarthmore School of Music, in private instruction, and in local schools. Their regional experience includes the Bay-Atlantic Symphony, Cape May Music Festival, and Philadelphia Opera Company.
Bring a blanket or chair, and relax on the lawn by the stage to enjoy the sounds of Gershwin, Harvey, Haydn, Presser, Rodgers, Satie and more! After the concert, head into Media for dinner and shopping, just 2 blocks away on State Street.
Thank you:
– Concert Sponsor Shere-e-Punjab Indian Restaurant earned its popularity with delicious dishes made from freshly prepared spices. You can experience this international cuisine at a daily lunch buffet, with take-out, or at a leisurely dinner- and the family-owned restaurant is located just 2 blocks from the entrance to the park!
– Concert Series Sponsor Media Recreation Board does so much for Media- including presenting family dances, movies in Barrall Field, the Annual July 4th Celebration, and the Great Media Garage Sale Days.
– Concert Series Sponsor Media Rotary Foundation has been supporting the community by contributing to worthwhile organizations, groups and projects since 1983.
– Delaware County Parks & Recreation has cared for Glen Providence Park since its creation in 1935, and their support makes these concerts possible.

For logistics and information on our July and September concerts, please see our 2013 Summer Concert Series announcement!