8-2-2014 Sonoma Sound!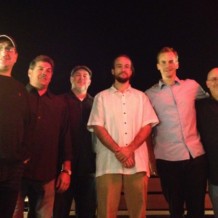 For the second concert in our 2014 Summer Concert Series, Friends of Glen Providence Park is delighted to present Sonoma Sound for an afternoon of Roots Music and World Rhythms! Sonoma Sound is a Philly based band that plays a sonic tapestry of original roots music with threads of Americana, Blues, Dub, Folk, Jazz and World rhythms that blur the lines of musical category, sung in both English and Spanish.
Afternoon Concert in the Park
Saturday, August 2
4:30-6:00 pm
Glen Providence Park Stage, State Street, Media
Rain date: Sunday, August 3
WEATHER UPDATE 8/2/2014: We are on for today! The forecast improved in our favor. We hope to see you this afternoon…
Bring a blanket or chair, and relax on the lawn by the stage to enjoy a late afternoon concert! After the concert, head into Media for dinner and shopping, just 2 blocks away on State Street. As with all of our events, this concert is free and open to the public.
Thank you:
– Concert Sponsor Seven Stones Cafe is one of the most inviting spots in town! From great coffee (and artfully prepared lattes!) to hearty sandwiches, soups, pastries and more, Seven Stones has delicious offerings to enjoy over good conversation, a meeting, or a book. And the family-owned cafe is located just over 4 blocks from the entrance to the park!
– Concert Series Sponsor Media Recreation Board does so much for Media- including presenting family dances, movies in Barrall Field, the Annual July 4th Celebration, and the Great Media Garage Sale Days.
– Concert Series Sponsor Media Rotary Foundation has been supporting the community by contributing to worthwhile organizations, groups and projects since 1983.
– Delaware County Parks & Recreation has cared for Glen Providence Park since its creation in 1935, and their support makes these concerts possible.
If the weather is questionable, we will post on Facebook and on our website by noon Saturday whether we will use our Sunday rain date.
For logistics and information on our June and upcoming September concert, please see our 2014 Summer Concert Series announcement!