7-10-2016 RAIN DATE Portrait Photography Workshop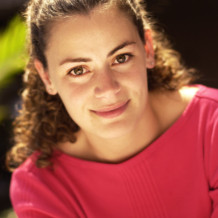 Glen Providence Park is an ideal location for taking all sorts of photos, including portraits of friends & family. In this fun workshop led by photographer George Tate, we'll explore what's possible in outdoor portraiture with very basic equipment, a few simple guidelines, and a beautiful location. We'll mix in a couple of pro "secrets" too! Ideally, bring your camera, but even a camera-phone will do.
Portrait Photography Workshop
Sunday, July 10
2:00 – 4:00 pm
* Glen Providence Kirk Lane entrance *
Rain date Sunday, July 10 
RAIN DATE UPDATE: Due to Saturday's forecasted thunderstorms, we will use our Sunday rain date. Fortunately, Sunday's forecast is clear!
Registration is required – attendance is limited to 10. Please email us at FriendsoftheGlen [at] gmail [dot] com to register!
As a pro photographer, George has shot assignments throughout the US and around the world. In addition to annual reports, ad campaigns, and Fortune 50 corporate communications, his work has appeared in Time, USA Today, the London Times, the New York Times, Business Week, Science and High Technology. Non-commercial work is on view at Swarthmore College, private collections and the Friends of Glen Providence Park website.
Logistics:
Please note the location – we will meet at the park entrance at 3rd Street & Kirk Lane.
Free!
Registration is required – attendance is limited to 10. Please email us to register.