9-10-2016 Divas à la Carte!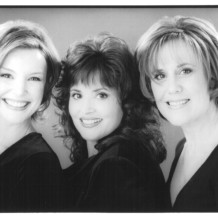 For the final concert in our 2016 Summer Concert Series, Friends of Glen Providence Park is delighted to present Divas à la Carte! With backgrounds in opera, musical theatre, cabaret, and vocal coaching, Deborah Stimson Snow, Linda Tripolitis, and Heidi Starr sing together as Divas à la Carte, accompanied by Steve McBride. They will perform show tunes, opera, & jazz.
Afternoon Concert in the Park
Saturday, September 10
4:30-6:00 pm
Glen Providence Park Stage, 550 W. State Street, Media
Rain date: Sunday, September 11
Bring a blanket or chair, and relax on the lawn by the historical stage to enjoy a late afternoon concert! After the concert, head into Media for dinner and shopping, just 2 blocks away on State Street. As with all of our events, this concert is free and open to the public.
Thank you:
If the weather is questionable, we will post on Facebook and on our website by noon Saturday whether we will use our Sunday rain date.
For logistics, and for information on our June, July, and August performances, please see our 2016 Summer Performance Series announcement!