6-3-2017 Master Storyteller Odds Bodkin!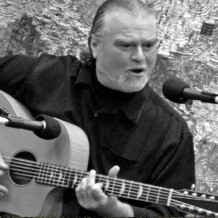 To kick off our 2017 Arts in the Park, Friends of Glen Providence Park is delighted to present Master Storyteller Odds Bodkin! He'll bring his harp, guitars, and other instruments to help him tell his funniest family-friendly stories. Odds has performed twice at The White House, been called "a consummate storyteller" by The New York Times, and "a modern-day Orpheus" by Billboard Magazine. You will be spellbound!
Arts in the Park
Saturday, June 3
5:00-6:30 pm
Glen Providence Park Stage, State Street, Media
Rain date: Sunday, June 4
Using only 12-string guitars, Celtic harp and folk instruments without electronic effects, Odds transforms his voice into heroes, giants, villains and animals while playing live music to create vivid, cinematic soundscapes. He also creates realistic effects with his voice – water droplets, wind, galloping hoofs, crashing waves – to add imagery to his stories. Odds is renowned for his renditions of epic tales for universities and high schools, including an entrancing four-hour version of Homer's The Odyssey, and his ethics-based stories for children.
Bring a blanket or chair, and relax on the lawn by the historical stage to listen to tales that appeal to all ages! After the performance, head into Media for dinner and shopping, just 2 blocks away on State Street. As with all of our events, this performance is free, family-friendly, and open to the public.
Thank you:
If the weather is questionable, we will post on Facebook and on our website by noon Saturday whether we will use our Sunday rain date.
For logistics, and for information on our July, August, and September performances, please see our 2017 Arts in the Park announcement!