RESCHEDULED: 9-23-2017 Jeffrey Gaines!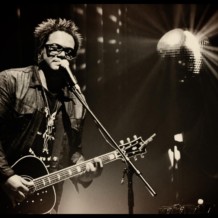 Closing out our free and family-friendly 2017 Arts in the Park, Friends of Glen Providence Park is delighted to announce a rescheduled* date for Jeffrey Gaines! Raised in Harrisburg, PA, this singer-songwriter has been heralded for his soul-searching lyrics and his powerful live performances. With only his voice and a guitar for accompaniment, Jeffrey Gaines has earned a reputation as a captivating performer, entertaining audiences everywhere he goes.
Arts in the Park
Saturday, September 23
5:00-6:30 pm
Glen Providence Park Stage, State Street, Media
Rain date: Sunday, September 24
The Philadelphia Inquirer described Gaines as "an ethereal soul… insistent, impassioned, full of self-knowledge." The Boston Globe declared that "Gaines' soulful, wounded vocals make a case for his being one of pop's finest singers…" His concerts are known to be exciting and spontaneous, with Gaines letting fans influence the songs he performs.
Bring a blanket or chair, and relax on the lawn by the historical stage for an early evening concert! After the performance, head into Media for dinner and shopping, just 2 blocks away on State Street. As with all of our events, this performance is free, family-friendly, and open to the public.
*The concert, originally scheduled for August 12, was canceled for unforeseen circumstances – we are happy to have been able to reschedule it for this September.
Thank you:
If the weather is questionable, we will post on Facebook and on our website by noon Saturday whether we will use our Sunday rain date.
For logistics, and for information on our June, July, and September performances, please see our 2017 Arts in the Park announcement!
Updated 9-8-2017