Support Media Borough Businesses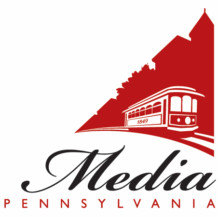 If you are able, please consider supporting our Media, PA businesses in this unprecedented time. Buying a gift card now is like making an interest-free loan to help them weather the coronavirus shutdown. The following businesses have supported Friends of Glen Providence Park:
Our generous concert sponsors Diego's Cantina, Seven Stones, Shere-E-Punjab Indian Restaurant and Sterling Pig have made our free Arts in the Park performances possible.
Café Isla has donated coffee to fuel volunteers at our spring cleanups and fall tree plantings.
Earth & State helps us spread the word about our events by telling their customers about our concerts and nature walks.
320 Market Cafe surprised us one year with a generous Earth Day donation.
You can purchase gift cards for each of those, and many more wonderful local businesses at mediagiftcards.org.