9-29-2012 National Public Lands Day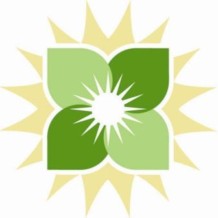 Started in 1994, National Public Lands Day is the nation's largest single-day volunteer event for public lands. One year ago, Friends of Glen Providence Park chose National Public Lands Day for our first event: a volunteer day cleaning up the park and clearing the historical stage of vegetation and debris.  Join us this year as we work on trail maintenance and park clean-up!
National Public Lands Day
Trail Maintenance & Park Clean-up
Saturday, September 29
rain date Sunday, September 30
9:00-11:30am
Glen Providence Park – main entrance
This is the fifth public volunteer day Friends of Glen Providence Park has held in the past year, in addition to smaller work days we have conducted.  We plan to continue three volunteer days as annual events: Earth Day in April, CRC Watersheds Annual Streams Clean-up in May, and National Public Lands Day in September.
Logistics:
Meet at the Glen Providence Park main entrance on West State Street in Media at 9:00 am. Gloves generously provided by CRC Watersheds Association.  We recommend long pants and long sleeves to protect against poison ivy and ticks.
– If you'd like to tackle trash along the streambank or clear algae from the pond, wear water shoes, boots, or old shoes!
– If you'd like to help remove invasives along the Shingle Mill Trail, bring pruners if you have them.
Rain plan:
Our rain date is Sunday, September 30 at 9:00 am. If the weather is not clear, we will post here and on our facebook wall by 8:45 am Saturday advising whether we will use the rain date.
To add this event to your favorite calendar program (iCal, Outlook, Google, etc.), view the event listing on our calendar.
We hope to see you September 29!