5-3-2015 Spring Nature Walk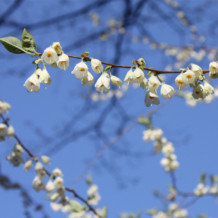 Join us for a nature walk in Glen Providence Park, during one of its most beautiful months! We will be led by local birder and naturalist Gary Stolz, with over 30 years experience leading nature walks and programs, both nationally and internationally. We'll look for turtles and toadlets at the pond, wildlife and native plants along the trails, and birds on their spring migration!
Spring Nature Walk
Sunday, May 3
10:00 am – 12:00 noon
Main entrance, State Street, Media
Rain or shine


Our Spring Nature Walk is also part of Transition Town Media's 2nd Annual Happiness Week – you can check their schedule for more events!
Logistics:
Estimated distance: 1.5 miles
Estimated time: 2 hours
Free!
Be prepared for stream crossings, steep hills, and uneven, possibly muddy terrain: wear sturdy walking shoes, bring a hiking pole if you use one, and you never know when you'll want binoculars!
While we welcome dogs on many of our walks, we will be looking for sensitive wildlife – so please leave those cuties at home.
If the weather is truly inclement, we will post on facebook and our website by 9:00 am whether we will cancel.