1-30-2016 Winter Tree Mapping!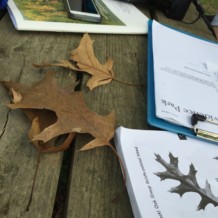 Join us as we explore the amazing variety of trees in Glen Providence Park, which was dedicated as an Arboretum in 1935. We will launch our 2016 Calendar of Events with the next session of our Citizen Science Project, Tree Mapping in the park!
Volunteers have been cataloging and digitally mapping the trees of Glen Providence Park since 2011, contributing to a worldwide database of trees. We are documenting the species, diameter, location and other data for individual trees in the park.
The data is entered on PhillyTreeMap, a subsection of the worldwide OpenTreeMap, a web-based map database of trees. As of October 2015, we have identified 53 species of trees in the park. You can see the latest map showing Glen Providence Park on PhillyTreeMap.
No experience necessary! Come out to learn about tree identification and the many benefits that trees provide to our community and the environment.
Citizen Science: Winter Tree Mapping
Saturday, January 30
2:00-4:00 pm
Snow or shine
* Park entrance at 3rd Street & Kirk Lane in Upper Providence *
Logistics:
* Please note the location- we are starting at the Upper Providence entrance at Third Street and Kirk Lane. *
Estimated time: 2 hours
Snow or shine
Free!
If you have a smartphone, it would be helpful to download the OpenTreeMap app – it's the easiest way to add trees to the database.
Be prepared for steep hills, and uneven (possibly wet) terrain: wear your hiking shoes, and bring a hiking pole if you use one.
Bring binoculars, tree ID guides, & measuring tape if you have your own, but not necessary.