5-7-2016 Spring Bird Walk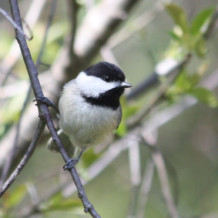 Join us for a bird walk in Glen Providence Park during spring migration! We'll look for warblers and all sorts of other migrants – and see if we can add to the 120 species on the park's bird list. This walk will be led by Al Guarente of the Birding Club of Delaware County – it will be the 6th bird walk that Al has led for us!

Spring Bird Walk
Saturday, May 7, 2016
7:30-9:30am
*Kirk Lane entrance
Rain or shine
Logistics:
* Please note the location- we are starting at the Upper Providence entrance at Third Street and Kirk Lane. *
Estimated distance: 1-1.5 miles
Estimated time: 2 hours
Rain or shine
Free!
Be prepared for steep hills, and uneven (possibly wet) terrain: wear your hiking shoes, and bring a hiking pole if you use one… and of course binoculars and your favorite bird book or app!