11-5-2016 Geology Walk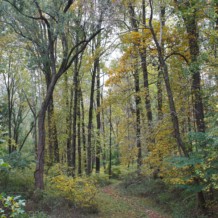 Join us for a geology tour of Glen Providence Park! We are bringing back a popular walk from 2014 – Charles Randall will explain the geological history of the area, and he'll put the rocks of the park into the regional picture. To supplement the rocks we can find, he will bring samples of what's likely to be under the biology.
Geology Walk!
Saturday, November 5
10:00am – 12:00noon
* Meet at 3rd & West Streets, Media
Rain or shine
Logistics:
* Please note the location- we are starting at the entrance at Third and West Streets in Media. *
Be prepared for uneven (possibly wet) terrain: wear sturdy shoes that can get wet.
Free!
The event is rain or shine, but if the weather is miserable, we will post on Facebook and our website by 9:00am on Saturday whether we will cancel.