11-4-2017 Fall Tree Walk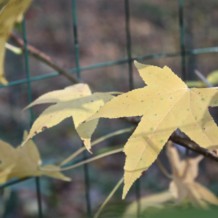 What's the Name of that Tree and What Can It Do for Me?
Fall is a great time for planting trees in your landscape!
Join certified arborist Mike Rolli and garden coach Marcia Tate for an autumn walk through Glen Providence Park. They'll identify trees – large and small, that can provide fall and winter interest as well as year round beauty to your garden. We'll also discuss the many health, financial and ecological benefits trees add to our neighborhood, including cleaning the air and adding value to your home. Bring your questions and interest in nature, for a fun and informative talk.
Fall Tree Walk!
Saturday, November 4
2:00-4:00pm
Rain date Sunday, November 5, 2:00-4:00pm
Main entrance, 550 W. State St., Media
Logistics:
Meet at the main entrance (top of the sledding hill).
Free!
Approximate length: 2 hours.
Be prepared for hilly terrain – wear sturdy shoes!
If the weather is questionable, we will post on our website and facebook by noon on Saturday whether we will use the rain date.