6-7-2015 Tree Walk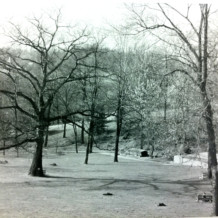 Join us for a tree walk in Glen Providence Park, in the 80th anniversary year for this Bird Sanctuary and Arboretum! We will be led by Dr. David Hewitt, who led our first tree walk in January 2012. He is a lecturer at the University of Pennsylvania, a research associate at the Academy of Natural Sciences, and works on developing education and outreach programs on agriculture and the environment, "and other sciencey things."
Tree Walk with David Hewitt
Sunday, June 7
1:00-3:00 pm
Main entrance, State Street, Media
Rain or shine
We'll walk part of the trail from the 1941 Nature Guide and compare the park's current trees to those described in the guide, including a "nature oddity" that is still there! We may also have tree i.d. questions for David from our 2015 citizen science project, tree mapping! 
Logistics:
Estimated distance: 1.5 miles
Estimated time: 2 hours
Free!
Be prepared for stream crossings, steep hills, and uneven, possibly muddy terrain: wear sturdy walking shoes, and bring a hiking pole if you use one.
Bring a tree book if you'd like, and you never know when you'll want binoculars!
If the weather is truly inclement, we will post on facebook and our website by 11:00 am whether we will cancel.