11-7-2015 Tree Walk for Kids!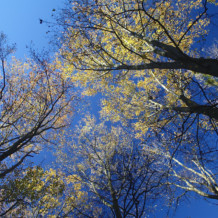 Join us as we explore the amazing variety of trees in Glen Providence Park! There are over 50 species of trees in Glen Providence Park, which was dedicated as an Arboretum in 1935. Aura Lester will teach the kids (and their parents!) how to identify some of those trees on a hike through the park. With a degree in biology, Aura's career experiences include environmental educator in Philadelphia, research assistant in Alaska(!), and high school science teacher.
Saturday, November 7
10:00-11:30am
Main entrance, West State Street, Media
Rain date Sunday, November 8
Logistics:
There will be a craft for the first 20 registrants – RSVP by emailing FriendsoftheGlen[AT]gmail.com.
Be prepared for uneven (possibly wet) terrain: wear sturdy shoes.
Free!
If the weather is questionable, we will post on Facebook by 9:00 Saturday morning whether we will use the Sunday rain date.