5-5-2018 Spring Bird Walk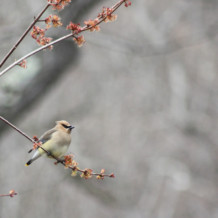 Join us for a bird walk in Glen Providence Park during spring migration! We'll look for warblers and other migrants, and see if we can add to the 127 species on the Park Bird List. We will be led by Dave Eberly – a lifelong birder, for the past 27 years, he has participated in the Christmas Bird Count (CBC), the world's longest-running Citizen Science project. For the past 10 years, he has taken on the important task of compiling all CBC data for Delaware County!
Spring Bird Walk
Saturday, May 5, 2018
8:00-10:00am
*Kirk Lane entrance
Rain or shine
Logistics:
* Please note the location- we are starting at the Upper Providence entrance at Third Street and Kirk Lane. *
Estimated distance: 1-1.5 miles
Estimated time: 2 hours
Rain or shine
Free!
Be prepared for steep hills, and uneven (possibly wet) terrain: wear your hiking shoes, bring a hiking pole if you use one… and of course binoculars and your favorite bird book or app!